2020 Procurement Webinar:
The Importance of Reliable Data to Contain Costs in Uncertain Economies
Prior to CXO Nexus our buying power was diluted

We now have the needed visibility to find optimization plays

Normalized, cleansed and connected data becomes actionable data
It is a game changer to have a tool like CXO Nexus

Procurement is now a trusted advisor to the business

We now have a seat at the table
Rogue/Maverick Spend creates lost opportunities

A true view of vendor spend allows for fact-based conversations

We can now course correct
CXO Nexus restores integrity to the data

Enrichment provides a complete view to make better business decisions

One-off deliverables like a "spend cube" don't resolve the issue
Drilling into both direct and indirect spend reveals actual OEM spend

Plus a view of all of the vendors' different subsidiaries

A holistic view of the topline we have not been able to see before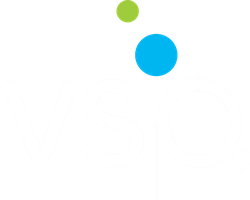 Actual Customer Findings:
"CXO Nexus is a game-changer"
– Mike Azarian, former CITI CIO
"With this visibility our buying power is no longer diluted."
– Bruce Starr, BNYMellon
$197M in Hidden Spend Revealed
"We can now course-correct and educate on Rogue Spend."
– Greg Tennyson, VSP
47% of IT Spend was Hidden
"Drilling into true OEM spend, directly and with resellers, provides a holistic view."
– Greg Tennyson, VSP
Optimize Spend. Reduce Costs. Fund Innovation.
Artificial Intelligence and Machine Learning automate the cleansing, classifying & categorizing of vendor spend data
No FTE's or expensive consultants; works with all financial systems
Get results in as few as 10 business days from project start
We look forward to meeting you.