Providing CPOs with the data they need for comprehensive procurement planning and peer benchmarking
to help them stay ahead of industry transitions.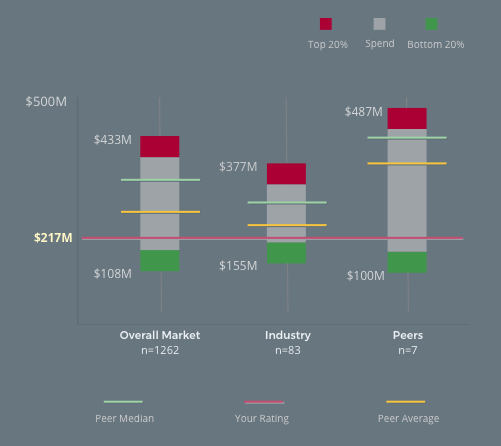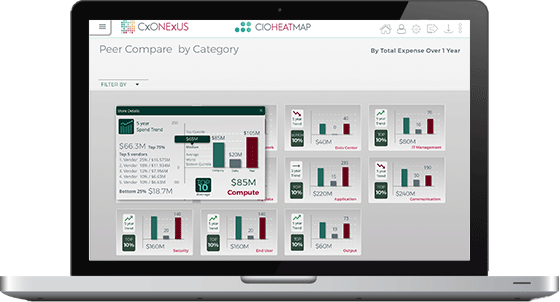 "Procurement recognizes the need to embrace automation to make transactional processes invisible, seamless, and efficient. It also recognizes that the predictability and pro-activeness of value added processes like supplier management remains vital. Strategically, CPOs should also be considering how they support the evolution of analytics, security, emerging technologies, and digital supply networks."
-"Growth: The Cost and Digital Imperative," Deloitte

AI-enabled reporting provides the "full view" of all vendor spend, sourcing data directly from your company's accounts payable system to offer insight into vendor activities including purchases made through resellers and by business units.

Benchmark against peers to identify industry-wide trends, and tap into them for optimal vendor negotiation leverage and overall market analysis.

Gain a full understanding of each vendor's place both within your organization and the larger market, leading to vendor consolidation and negotiation leverage for cost reduction.
Providing Data as a Service for the C-Suite