Partnering
TO HELP C-SUITE PROFESSIONALS MAKE
informed decisions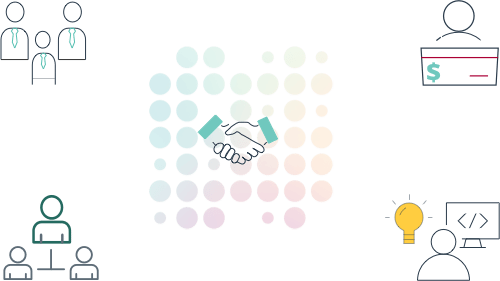 Partnering
CxO NExUS partners with leading organizations in the fields of Enterprise Resource Planning, Accounts Payable, Technology Business Management, Research and Management Consulting to bring insight and perspective to vendor management and automation effectiveness, driving strategic analysis, market assessment, and transparency in these rapidly-changing fields.
Developed through extensive qualitative and quantitative research, peer assessment, market analysis, and expert insights, CxO NExUS research surpasses the current industry standard by supplying future-facing insights to help CIOs and other C-Suite professionals make informed decisions.
TBM Council-backed CxO NExUS research topics include the forthcoming development of an IT Spending Index, which will also highlight projections based on market data, CIO-targeted technology road maps to highlight trends in infrastructure, IoT, Machine Learning and other growing fields, vendor performance analysis via a "Vendor Confidence Index," and additional research based on timely and relevant topics in the IT landscape. By using insights generated from our suite of tools paired with insights from the experts in the field, CxO NExUS will continue to develop research programs in an effort to become the primary source of IT and MarTech industry analysis.