Giving CMOs the ability to
strategize, prioritize,
rationalize, negotiate, and verify
MarTech spend.
Get A Free Trial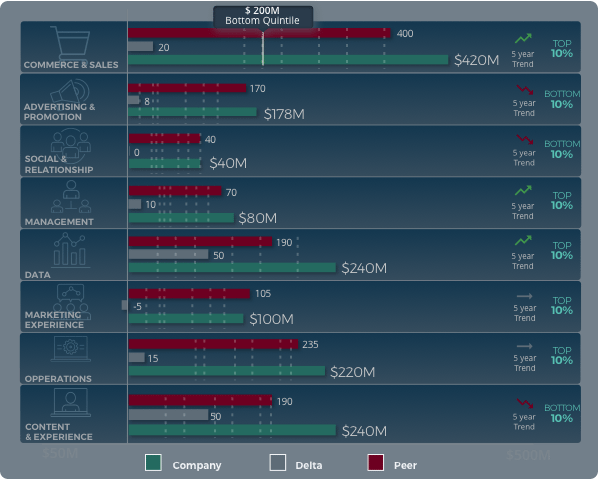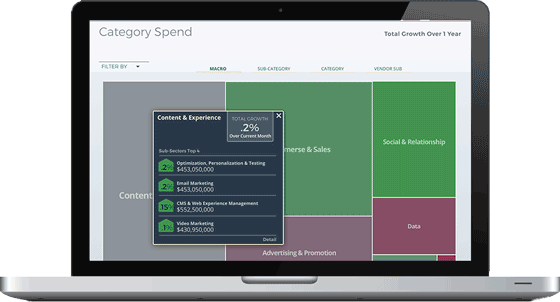 "CMO marketing technology spend is rivaling CIO technology spend. Marketers are now extraordinarily dependent on technology… survey data suggests marketing leaders allocate 27% of their expense budget to technology, equal to 3.25% of overall revenue, compared with CIO technology spend of 3.4% of revenue."
-"2016-2017 Gartner CMO Spend Survey Reveals the CMO's Growing Mandate," Gartner

Real-time access to vendor data sourced directly from your company's accounts payable system allows you to draw in-depth insight into MarTech cost savings and opportunities.

Aggregated spend intelligence lets you contrast marketing technology adoption and use across industries, categories, and peer organizations.

Address redundancies, consolidate vendors, and identify new vendors, benchmarking their maturity and effectiveness against peers.