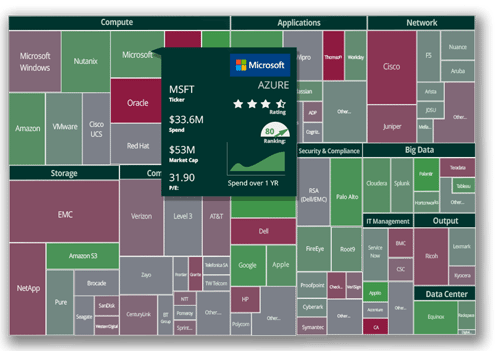 The CxO NExUS suite of tools
provides CFOs real-time insight, predictive analytics, and
peer benchmarking data
in a highly intuitive interactive interface.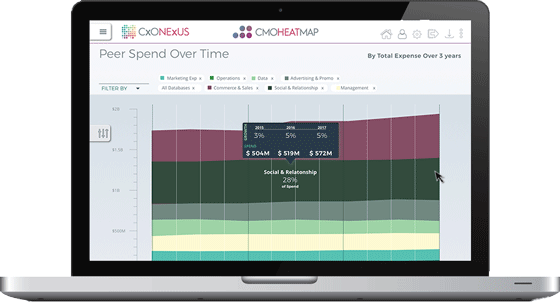 "As finance functions become more automated, CFOs must shift their focus to becoming more "technology savvy" — embracing robotic processing and artificial intelligence, owning enterprise performance management data and analytics, deploying predictive tools and building business partnering skills"
-"The Future of Finance and the CFO's Role," KPMG
Collaborative tools align business units, solidifying vendor management and performance reporting between IT, Marketing, Finance, and other key stakeholders.
Use data culled directly from your accounts payable system to gain precise visibility into vendor spend for negotiating leverage.

Access AI-driven reporting and peer benchmarking capabilities to assess historical vendor spend data so you can maximize investments.
Derive market insight via billions in aggregated IT spend data, including winning and losing vendors along with category spending change.
Providing Data as a Service for the C-Suite