CXO Nexus at Global Cloud and Innovation Summit 2023
Looking forward to this very timely panel at the Ingram Micro Global Cloud and Innovation Summit next month.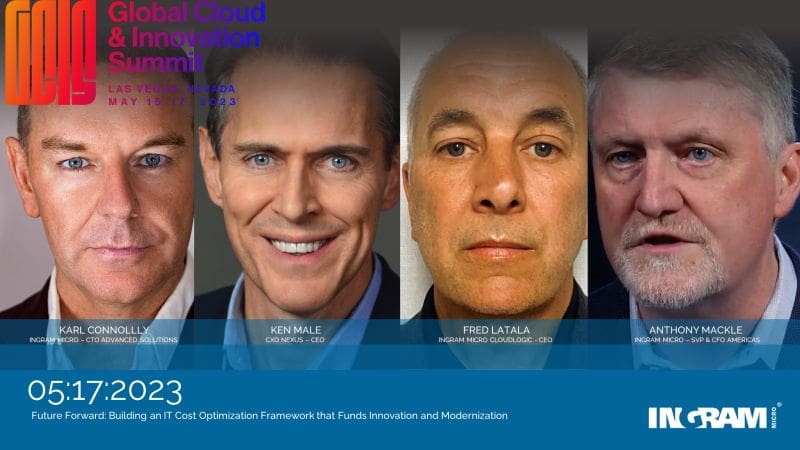 IT Cost Optimization is very high priority spanning the nexus of IT, Finance and Sourcing leadership. The automated (no FTEs needed) baseline of IT Vendor Spend CXO Nexus, Inc. delivers has become foundational for Partners to provide their Enterprise clients, with services added to take action on expense reduction. Excited to share with Karl Connolly Esq. Anthony Mackle & Fred Latala .

If you are attending, please come by my breakout session on May 17th, where I am a panelist along with industry experts to discuss what you need to develop a strategy, framework and financial model to eliminate IT costs and drive innovation.
Hope to see you in the crowd!