Research Results Featured at TBM Council Conference 2018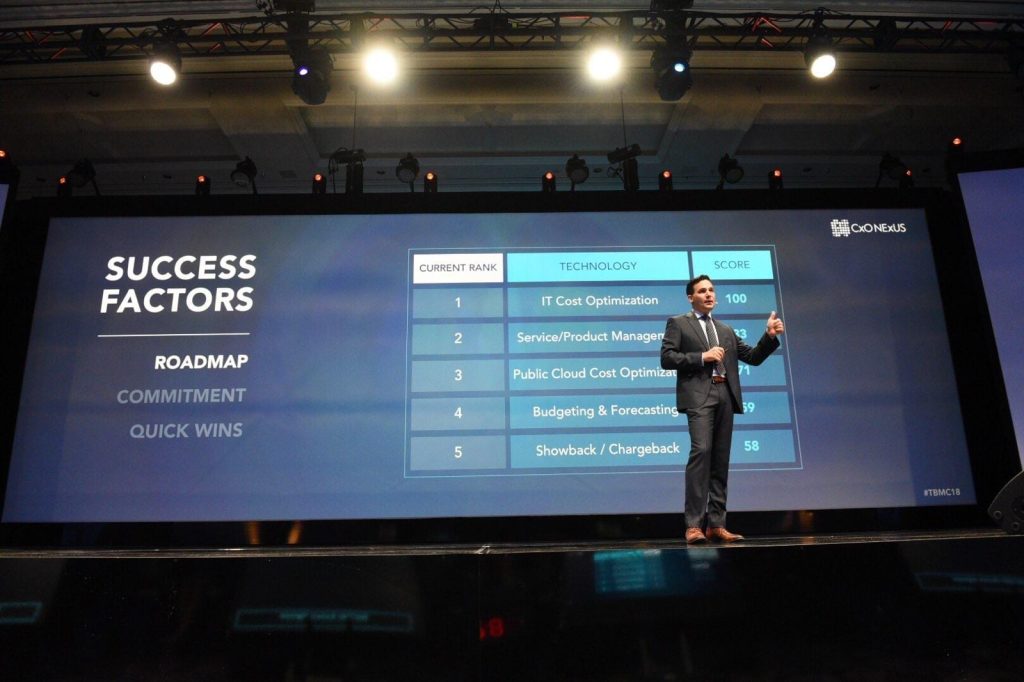 Chris Pick's Nov 6th giving his keynote address, featuring our research data.
So proud to be part of TBM Council conference in Las Vegas. Our partnership research results took center stage during Chris Pick's keynote address on Nov 6th.
What a great show and we gave away a SONOS speaker with Alexa built in at our booth!