Press Release – Vincent Totoro Joins CXO Nexus
Vincent Totoro joins CXO Nexus to help lead Global Integrations
Mr. Totoro brings deep financial expertise to accelerate customer growth for the AI-Based Vendor Spend Analytics company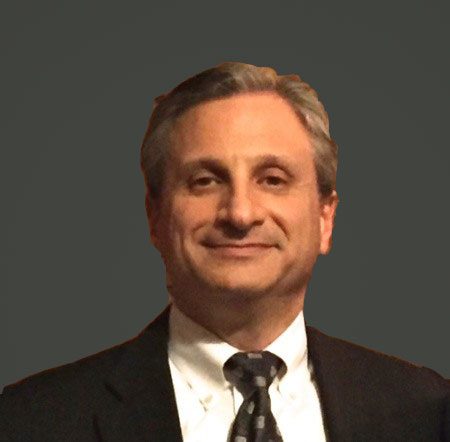 NEW YORK – Aug. 20, 2019 – PRLog — CXO Nexus today announced that Vincent Totoro has joined CXO Nexus as its Head of Global Integration. Vince Totoro is a dynamic executive with very strong leadership in financial planning, analysis, reporting and control, expense management and cost efficiency initiatives at leading Fortune 500 companies. Mr. Totoro brings his talents for creating, managing and reengineering business processes to strengthen the financial, collaboration and peer comparison benefits that CXO Nexus delivers.
In his role, Mr. Totoro will lead the Global Integration efforts, bringing his years of experience of financial acumen and strategy to the benefit of CXO Nexus customers and its product and integration processes. Mr. Totoro will work closely with the data scientists and developers to provide C suite perspectives for optimal Machine Learning. Mr. Totoro will lead all aspects of the client experience from onboarding to use case creation of the CXO Nexus InCight Dashboards that provide real time visibility Into Vendor Spend.
Mr. Totoro brings extensive experience to CXO Nexus from the Financial Services Sector. As a senior executive, Mr. Totoro has served as the Technology CFO supporting multi-billion dollar budgets for both JPMorgan Chase and Morgan Stanley, most recently directing global Financial Planning & Analysis for Technology at First Data Corp. Mr. Totoro manages global cross disciplinary teams and has extensive knowledge in Technology Business Management.
Mr. Totoro says "CXO Nexus is a game changing technology that will enable businesses and corporations to significantly improve transparency into how they are spending their hard-earned cash. I am very excited to be a part of the CXO Nexus team to bring this business solution to the market place." Mr. Totoro is excited by "disruptive technologies that improve business process, reengineering business processes, meeting people, hearing new music, friends and family.
"Vince's understanding of issues that large enterprises face in managing their IT spend is a boon to the CXO Nexus team. He brings an immediate impact to the client experience from onboarding to identifying use cases for the CIO InCight Dashboard. As corporations strive to leverage their data assets his domain expertise enhances the value real time vendor spend analytics delivers to the C Suite." said CEO Ken Male.
About CXO Nexus
CXO Nexus, named a Top 10 AI Platform by CFO Tech Outlook in February 2019, applies AI and Machine Learning to the daunting tasks of classifying, standardizing, and normalizing vendor spend data. As an agnostic overlay to all Financial Systems, organizations can now control costs more effectively, manage their vendor relationships, and leverage a platform designed to enable collaboration across the business. CXO Nexus is an Extension Partner with the SAP Business Network and available on the SAP App Center. CEO Ken Male will be on a panel moderated by Laura Noonan, US Banking Editor, Financial Times, discussing "The role of the CFO in owning data" at the Financial Times CFO Dialogues USA on September 17th in NYC at the Westin New York in Times Square.
Contact us at 833-CXO-DATA or sales@cxonexus.com
Contact
Shelley Alger