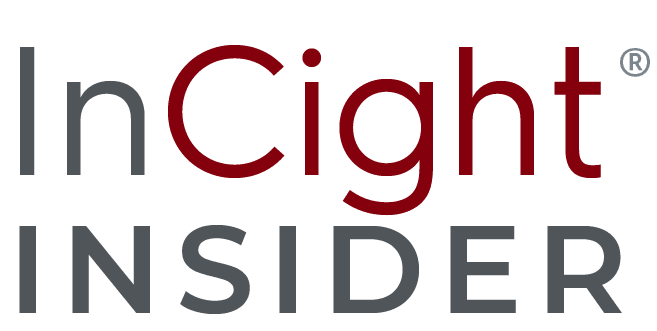 Fellow InCighters,
As IaaS becomes mainstream, our clients are looking to optimize their growing Cloud spend. A key challenge is not knowing their true spend with Cloud Providers due to:
easy, decentralized purchasing (inc. Credit and P card)
buying via resellers, service providers and integrators which fogs the actual spend with IaaS vendors
the inability of in place financial systems to provide seamless visibility
Our client highlighted this month uses CIO InCight's automated vendor TruSpend to identify the full gamut of Cloud purchasing by: IT, the lines of business and what is transacted direct or indirect. The much-needed baseline and taxonomy to effectively optimize spend and use a Cloud cost management tool, if desired, is now in place.
By ingesting all vendor spend and building from the product level detail CIO InCight's AI & ML based engine details the IaaS spend by category (specifically: Compute, Storage, Networking, Information Security, Platform), how purchased (direct or through a reseller) and Cost Center which identifies spend happening outside central IT.
From the Senior VP, IT CFO:
"We knew our IaaS Cloud spend was growing unabated, but pre CIO InCight we did not have the automated, detailed visibility of the actual spend to make effective use of the growing landscape of Cloud Cost Management tools. InCight provides the needed foundation for our expense reduction initiatives and allows us to easily monitor our results month over month. The net effect has been a reduction of SG&A costs."
Cloud Spend from a specific LOB - there were 9 LOBs doing direct Cloud purchasing - none of which was being leveraged for better pricing pre CIO InCight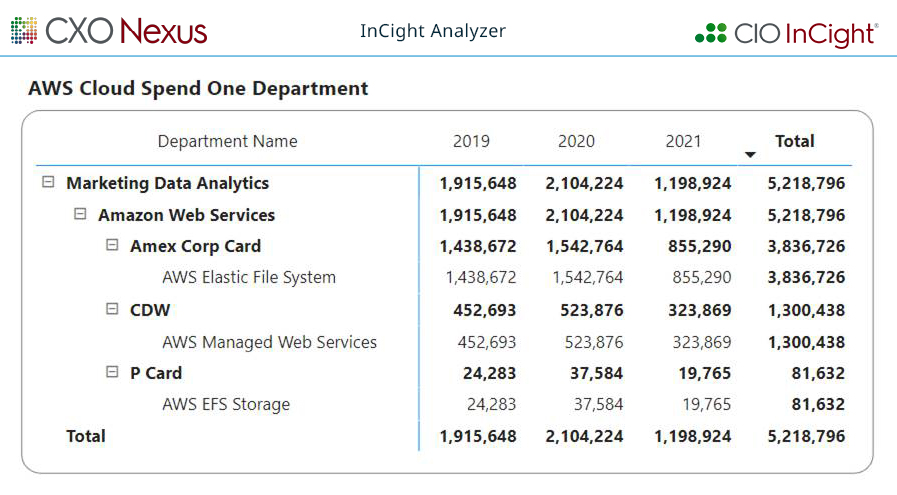 In this video clip, learn how NASDAQ uses CIO InCight to optimize their vendor spend.
Have questions?
We can help you in researching specific vendor spend. Send an e-mail to support to request assistance from a Customer Success representative.
If you have issues signing in, contact us.
Best,
Leif
Leif Easterson
Global Head Customer Success
LEasterson@cxonexus.com

Transforming Data to InCight®